Source: Blerds.Atlantablackstar.com
Benjamin Banneker (Nov. 9, 1731 – Oct. 9, 1806)
Banneker was an astronomer, mathematician and author who constructed America's first functional clock. In the early days of the U.S., Banneker was a prominent abolitionist working with Thomas Jefferson on improving the lives of Black people in this nation. He was also one of the few people to help survey the borders of Washington, D.C.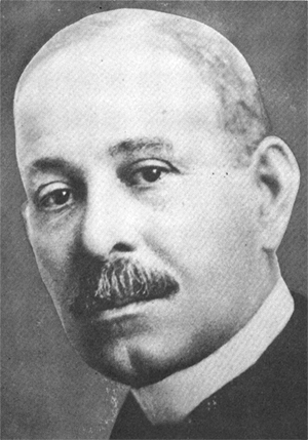 Dr. Daniel Hale Williams (Jan. 18, 1858 – Aug. 4, 1931)
Williams performed the first prototype open-heart surgery. He also was the second surgeon to perform a pericardium surgery to repair a wound. In 1891, he created one of the first non-segregated hospitals in the U.S. He called it Provident Hospital and it was located in Chicago.
Ernest Everett Just (Aug. 14, 1883 – Oct. 27, 1941)
Just was a biologist and author known for his work on egg fertilization and the structure of the cell. After graduating from Dartmouth College, he taught at the prestigious HBCU, Howard University. Just and a few students founded the Omega Psi Phi Fraternity in 1911. His work as a scientist focused on marine biology, cytology and parthenogenesis.
James West (born Feb. 10, 1931)
West is an inventor who developed the microphone in the 1960s. He holds 47 U.S. and more than 200 foreign patents on microphones and techniques for making polymer foil-electrets. He was educated at Temple University and worked for Bell Labs for 40 years.
Mae Jemison (born Oct. 17, 1956)
Jemison is a physician and NASA astronaut known for being the first Black woman to travel to space. She was one of the crew members of the space shuttle Endeavor in 1992. She received her medical degree from Cornell University in 1981. Jemison logged 190 hours, 30 minutes, 23 seconds in space.
Marie Maynard Daly (April 16, 1921 – Oct. 28, 2003)
Daly was the first African-American woman to earn a Ph.D. in chemistry, which was awarded by Columbia University. During her career, she researched the cell nucleus.
Norbert Rillieux (March 17, 1806 – Oct. 8, 1894)
Rillieux was an inventor and engineer, best remembered for his invention of the multiple-effect evaporator. His invention was meant to improve the sugar-refining process. The evaporator was created by 1843 and was implemented in 13 sugar factories. This machine prevents discoloration and burning.
Patricia Bath (born Nov. 4, 1942)
Bath is an ophthalmologist and inventor known for being the first African-American female doctor to receive a patent for a medical invention. While attending Columbia University, she discovered that African-Americans were more likely to go blind than whites. She was one of the first Black women to complete a residency program in ophthalmology. In 1988, Bath received a patent for the Laserphaco Probe to help restore sight.
Garrett Morgan (March 4, 1877 – Aug. 27, 1963)
Morgan was an inventor who made both the first traffic signal and the first patented gas mask. He began his career repairing sewing machines. At this time, he created a revamped sewing machine. In the early 1900s, he moved to Ohio and established a hair-refining company that specialized in hair straighteners. He created his famous gas mask breathing apparatus in 1914.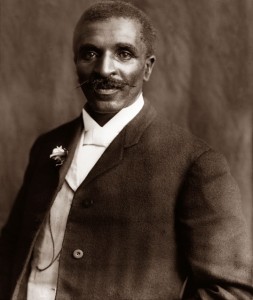 George Washington Carver (January 1864 – Jan. 5, 1943)
Carver was a scientist, inventor and an extraordinary explorer and innovator of agricultural science. His work focused on creating multiple uses for peanuts, soybeans, sweet potatoes and pecans. While teaching at Tuskegee, he taught farmers how to utilize plants to their fullest. Carver also invented plant-based plastics, paints, dyes and gasoline.