Nkosi X's FreeTape- LP (2018)
It's Nkosi X's offering following his highly experimental project, DIvine Waters released mid-2017. The EP was created mainly in Cape Town and features artists such as Rachel, Travis Blakk from George, Andy Mkosi from Cape Town and production by Cape Town's unknownTumi, ArtGang's Producer/singer/rapper PJ Rocc
FreeTape is set to be released on the 27th of April 2018 as South Africa celebrates the historic Freedom Day. It is however in no way a celebration of any supposed freedom in the country but rather positions itself as the artist's critique of this 'freedom' and as an artistic engagement with art beyond music. The inventiveness of the artist makes the sound come across as futuristic: a proper interrogation of the present hip hop sound with the intentions/hopes of inventing a new 'music' with a radically new sonic texture.
The EP will be released digitally on Spotify, Bandcamp, Joox and iTunes, and will be made available online for pre-orders.
============================
Nkosikhona Maseti (born August 27, 1996), better known by his stage name Nkosi X) is a South African singer, rapper and song writer from George, Western Cape. He released his first 4-track EP titled Divine Waters, produced at Milestone Studios by Warrick Sony, on the 31st of August 2017. He is currently an independent Artist under Milestone Studios, And now working on a new mixtape, titled Free Tape, that consists of 8 songs.
Links to Music: http://nkosix.bandcamp.com | https://www.slikouronlife.co.za/artist/8159
Social Media: https://www.facebook.com/www.quake.me/ | https://soundcloud.com/kevinquake-da-bhs/kevin-x-nkosi-x-triangles
Early Life
Nkosikhona Maseti was born on August 27 1996 in George Hospital and, until end 2016, lived in Thembalethu Zone 7, an informal settlement in George. Nkosikhona is the oldest of two siblings, both were raised by their grandmother, as in 2003 they were orphaned when their mother passed away.
Nkosi's first Recording experience was when he was 10 years of age in the home studio of a music producer in his area, and he began rapping in early primary school, using school desks as drums and classmates as backsing singers. A very active child, he played sports, sung in the school choir and excelled in the classroom. A model student, he was seldom in trouble, but often chastised for being more passionate about music than school work.
In 2010, on realising his potential as a musician, Nkosi convinced his friend Prinx (Phila Ngambu) to open a home studio using Prinx's laptop in a backyard room. They learnt how to record and create beats on a program named Fruity Loops, started producing their own sounds, and by 2012 had become very popular performing live as a duo named Master Tears, at the many free concerts and talent shows held in the area.
Career
Nkosi X obtained an university entrance for matric at Thembalethu High School in 2015, but decided to temporarily relieve his grandmother's financial burden by working for a year at Checkers Hypermarket at the Garden Route Mall, having decided to apply for a bursary to study in 2017.
In January, 2017, he moved to Cape Town to study Marketing at the Cape Peninsula University. He had obtained a bursary from the DHET, that covered tuition and residence fees only, and not text books, food etc, so he embarked on a quest to find someone who would help him raise funds. In June, after an exhaustive online search, he met someone who was excited by his talent, passion and diligence (even without text books, he earned top marks in his mid-year exams, spending most nights watching tutorial videos on youTube in the CPUT computer labs). She organised a successful online fundraiser to raise the necessary funds, also facilitated him finding a part-time job as a service agent and data capturer at a prestigious insurance company in Adderley street. It was through her networking that Nkosi was introduced to Warrick Sony, co-owner of Milestone Studios, who suggested that they record and produce a four track EP. Divine Waters was released by Milestone Studios on the 31st of August, 2017. Two singles from the EP, "Dance with the Devil" and "Can't get enough" were featured on a T.V series called Nkululeko, airing on Mzansi Magic on the 7th January, 2018. Both singles "Dance with The Devil" and "Divine Waters have been featured on NBT Music Radio, Germany.
Musical Style
Nkosi X's music has substance, he discusses societal issues, personal relationships and how he deals with the world he finds himself in . It is a fusion of rock, hiphop, folk and indie, influenced by the likes of Kurt Cobain, Frank Ocean and Andre 3000. He doesn't hesitate to break rules in order to create his own unique sound, which he describes as futuristic. Most of his songs originate from personal experience.
List of Albums
1. Divine Waters
2. Free Tape
3. Unplanned Tape
4. Futurism Mode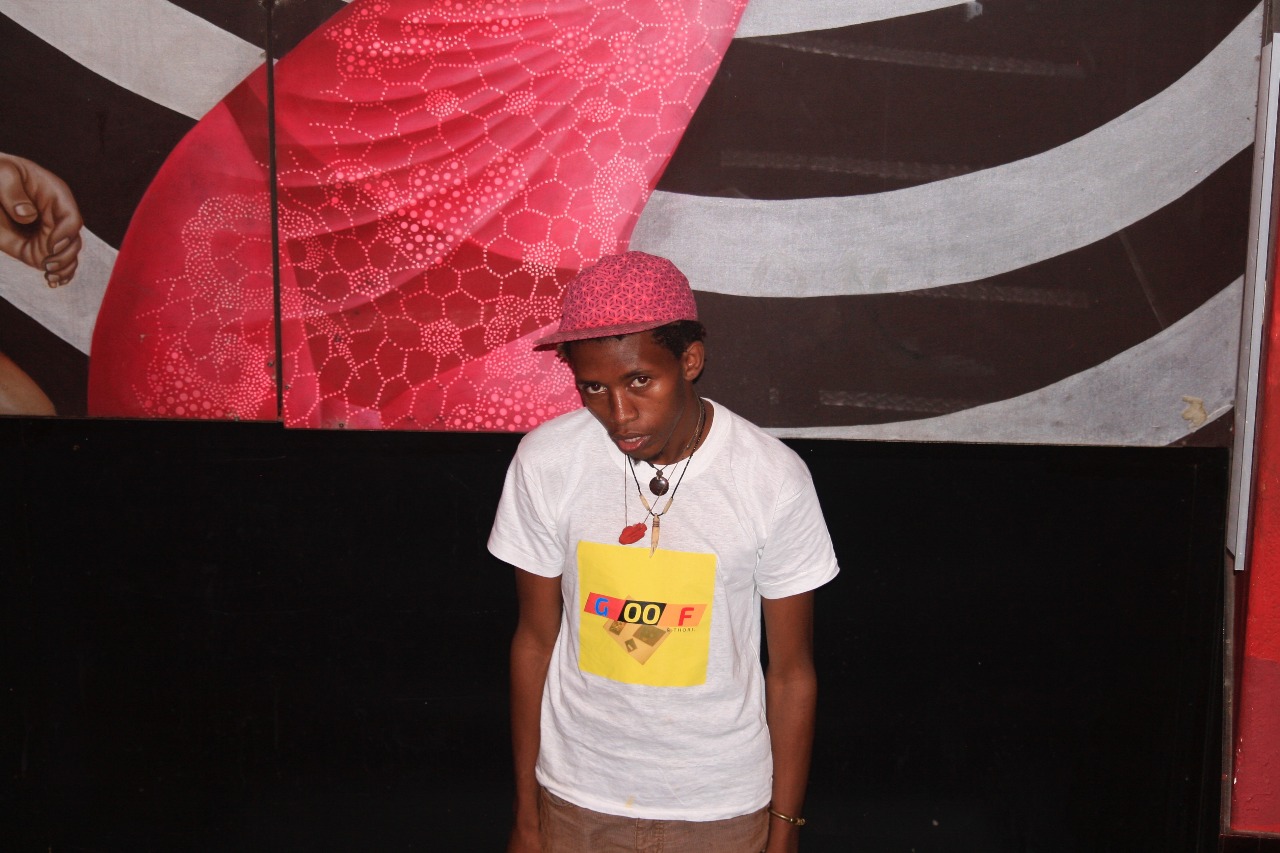 Artist Feature - Nkosi X

,