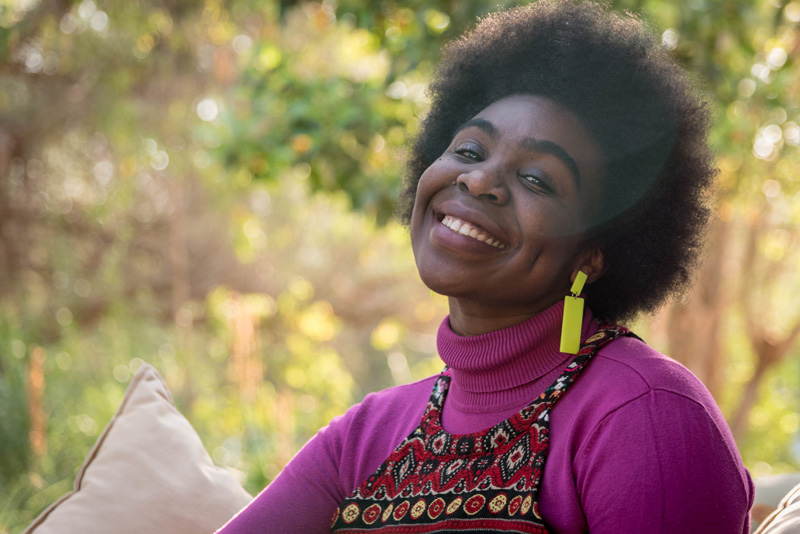 Source: Dani Photo's; McGregor Village
The poet is a nomad. We are but mere pilgrims seeking out those who will lend ear to our words, opening their hearts and homes to us. In it we find: Friendship and fellowship. Humour and healing. Nature and God.
August, 23rd, Friday.
The alarm shrieks, I jolt out of bed in a daze, scramble for my handset and it reads 04h00 am. I barely slept a wink. Throughout the night  I'd been in nocturnal limbo; neither fully in the body nor outside of it. That is how delirious I was to be traveling to the Western Cape for the weekend. This province is my nirvana after all. For it is here where I came of age as a poet and thinker and, held an audience with the potency of song and poetry.  It is here where my pores coalesce clearing my face of acne in a day. It's here I first knew true passion and embraced a hipster sensibility. And it's here where I saw my byline in the newspaper for the first time, stood in a lecture room to lead; feeling so nervous I thought I would vomit and where I woke up at 04h00 am for Sea Point one time – much like this time  – to catch the sunrise.
05h10 am: Today the sun has not yet risen and all I'm catching is a taxi; out of Clarina in the Pretoria North region where I reside and straight for the metropolis. There, I will catch the Gautrain – our rapid railway system – for O.R. Tambo Airport.
05h30 am
: I'm in a fast-moving taxi. It is blaring with an amapiano song which is loaded with salacious lyrics defiling our ears. We all titter at the scandal of it all. It is a good morning. The taxi itself is packed to capacity with industrious men and women, sitting in one accord, bound for their various places of work. Although it is still dark out I witness wisps of light streaming through the early morning mist. My luggage bag sits next to the taxi driver in full view of all. He jovially declares to his passengers that here is a girl travelling to Mozambique. Everyone laughs. I smile, for this is Pretoria culture: to "diss" and tease each other. We Pretorians are a swanky lot. In truth, I am headed for a little community in the winelands district, known as McGregor Village.
06h45 am:  I am at the airport three hours early and for a moment I feel like a fool. After all, my flight is due for 10h00 am only. I console myself with this notion; that it's better to be extra early than a little late in the business of flying. On two separate and traumatic occasions before, I missed my flight and vowed never to again. I text my family to tell them that I've arrived at O.R. Tambo safely. I skim the airport, luggage bag in tow, for where I can have a light brekkie and hopefully review my final repertoire of the poems I would be sharing at the Poetry in McGregor festival. This is an annual festival since the past seven years, fast growing into an indelible cultural footprint on our country's literary circuit, with many standout novice and renowned poets. I am one of them.
07h30 am: I am drinking an orange juice as opposed to taking a full breakfast. It's very unlike me I think. I'm such a foodie.  But it's best that I save my appetite for the festival itself. A guy who introduces himself as a Congolese named Aristotle opens a conversation with me. I explain to him that I'm a poet and that it will be my fourth year participating at the Poetry McGregor Festival, held in McGregor Village, a historical tightknit community by the mountains with charming cottages and idyllic high rise farmhouses reminiscent of the Dutch countryside. He looks at me like I'm crazy.
14h20 pm: We're driving through the wineland district nestled in by jagged and bulbous charcoal mountains on the one side and hills on the other that actually remind me of milk chocolate cusps with peppermint crisp strewn on it. I feel at peace with life. I think to myself, we do not always know where we're going but how beautiful it is to be in motion, to be passionate and proactive. We pass patches of orange daisies, with a hue so deep and bright, they scream out, "gloooorry!" Overhead the mountains there seems to be other mountains but in silhouette, unfolding and recoiling. It is quite hypnotic. The air is crisp. To my surprise its scorching hot.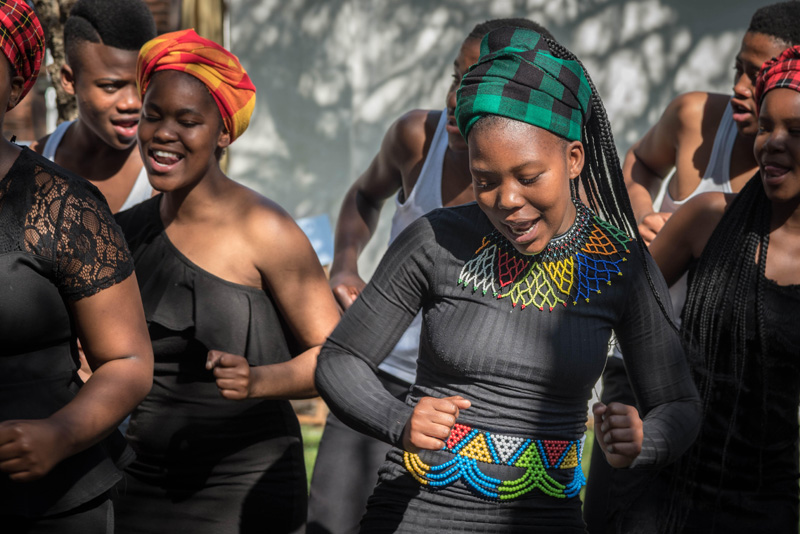 15:09: – We drive into McGregor village and curve into Voortrekker Road, the main street, and past Temenos whose structure is for me a hallmark of the entire festival. Billy, Jennifer and Madie who are a critical part of the poetry committee have over the years initiated me into this bespoke cultural haven that is Poetry McGregor, and informally McGregor. This community I've learnt has cultural makers, writers, and artists amongst its residents. I recall how in 2016 when I first arrived, I was like a deer caught in the headlights but here today I am a pilgrim come home.
Over the years, I've learned so much from being part of this circle, where authors, publishers and poets collide. I gleen so much wisdom, knowledge and passion from all who come, many of whom are laureates. I come as participator and voyeur alike. I come for the spirit of McGregor. I come to represent the voice of young, black township and urban women. Whenever I hear the feedback, it makes me realise that God has his finger on my pen. Because, surely I can't move people like that, except it is the Divine. I am forever grateful.
Here are some of my trip highlights: 
'51' on Voortrekker Road: I devoured a brunch made up of 2 perfectly poached eggs with toast and a generous serving of rocket. I also enjoyed their apple crumble. But man oh man… I ordered a lemon and mint kombucha (modern fermented chilled tea) out of curiosity and I was in love. It is served in what I estimate to be a 750ml  bottle, giving you three glass offerings for only R30.
'Summer House' on Voortrekker Road:  I spent two peaceful nights here. Ian Summers who owns and runs this spacious and idyllic guesthouse with a modern country home aesthetic and African motif in the paintings, is a lovely warm and friendly host, who tended to my every need and who also greatly respected my space. I found retreat here… Side note: I enjoyed the chocolate and, muesli and blackcurrant jam that was waiting for me in my kitchenette.
'At the Courtyard' on Voortrekker Road: I had Sunday breakfast here – a buffet which was prepared in honour of Andra (a stellar Namibian singer)and her three-piece band. The previous night Andra had set McGregor alive with her music and from what I heard it was a "lekka" jol (I was at my retreat sleeping). The breakfast decked out harvest style comprised of croissants, chunky scrambled eggs, creamy button mushrooms (still nice and crunchy to the taste) and super crispy bacon. Meg who runs the place with her partner Steven, was the coolest. The bar was open from early in the morning but I opted for an orange juice (loyalty). I joined the family at the table and they voluntarily played songs on guitar for me. I even tried harmonising with them. A vibey and hip space.
'McGregor Ice' on Voortrekker Road: There is an assortment of luxury ice-cream sold at this charming ice cream parlour. I opted for a scrumptious Belgian chocolate serving in a cup. It was not too sweet with dark chocolate notes. Yum.
'A Touch of Vintage': I discovered a funky thrift shop showcasing vintage clothing, trinkets and small furniture, also on Voortrekker Road. I bought a print silk gypsy skirt with pleats for R75 and traditional Zulu beads (imfibinga) for R50.
It is Monday, 18h30 pm. At last I've found energy and creative space to reflect and write this piece. I spent most of the day processing all the activities and finding balance to write. I've transcended now.
(Many thanks to Rob and Cher who hosted Melissa Sussens and I at Caritas in Temenos for our show, "Love Lives Here.")
Source: Dani Photo's; McGregor Village