Moving Contemporary Arts World (powered by Sbuyanda consulting, Capital Arts and U-Space) hosted a visual art exhibition in Sunnyside, Tshwane on the 26th July 2015.
The exhibition featured a group of talented young African artists and their diverse work: from paintings, sculptures and sketches. Unlike regular exhibitions though, MCAW hosted the event in an apartment instead of your traditional art gallery.
According the founding members of MCAW Mr. Azael Langa and Mr. Mpho Nkadimeng the idea of hosting exhibitions in different or 'day to day' spaces gives up and coming artists the opportunity to create a market for their work without depending on traditional galleries and the current captains of the industry in South Africa.
The turnout was good: a mixture of your young African middle class and students with a taste for visual art. Complimented with refreshments (wine, fruit-juice and finger-foods) and entertainment in the form of live bands the event proved to be a resounding success.
There is a great opportunity for growth and wealth creation for young African Artists in the SA Visual Arts market, we have the talent but with a little bit of ingenuity and entrepreneurial prowess companies like Moving Contemporary Arts World will surely grow to be big players in this unchartered industry for African youth.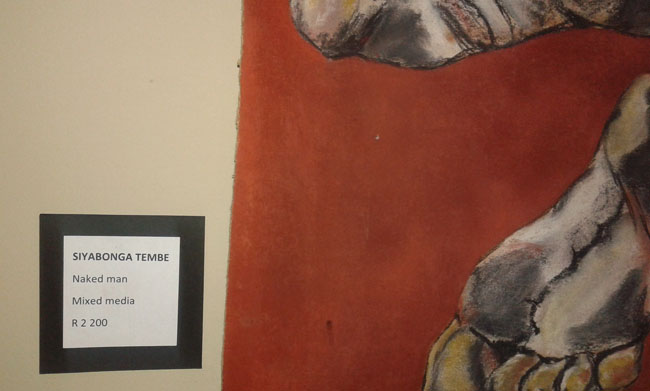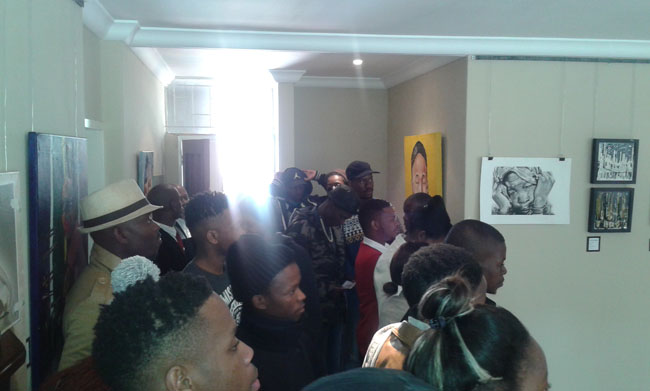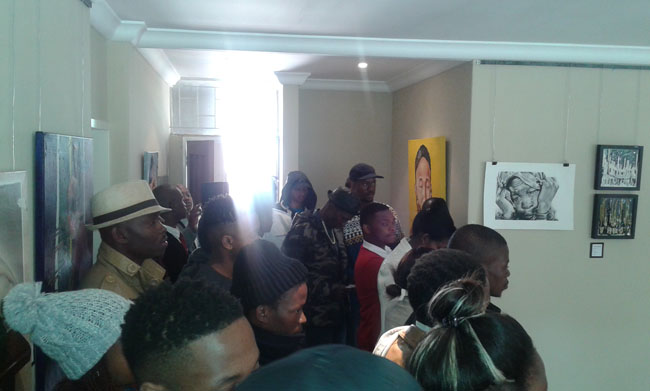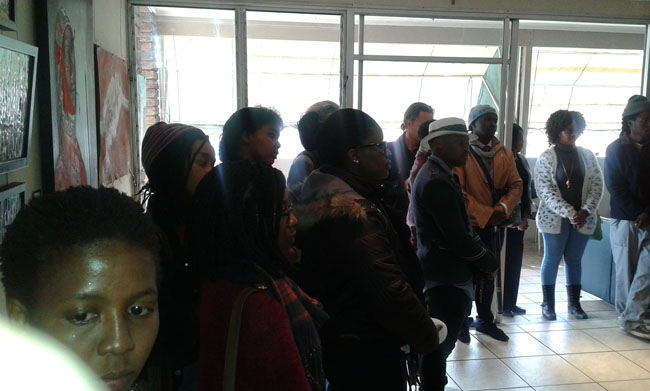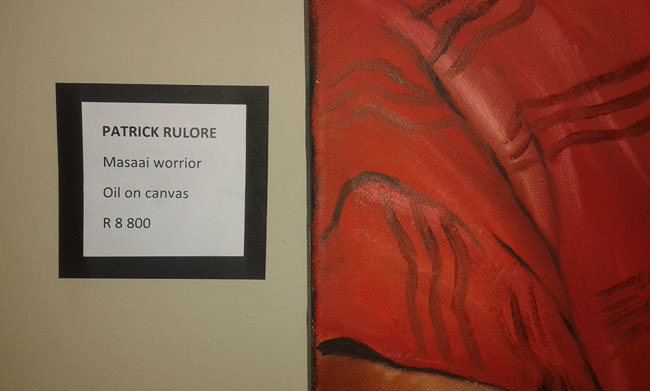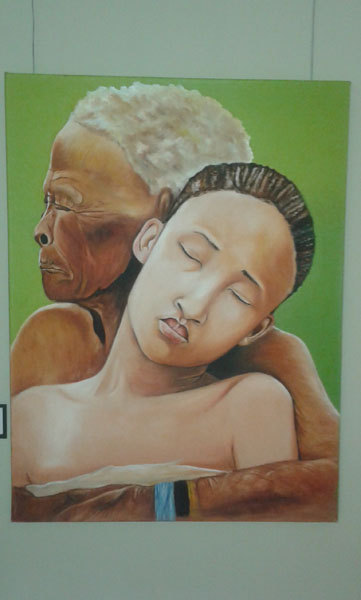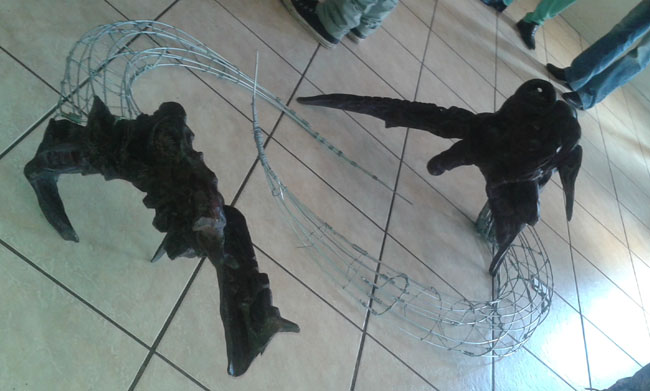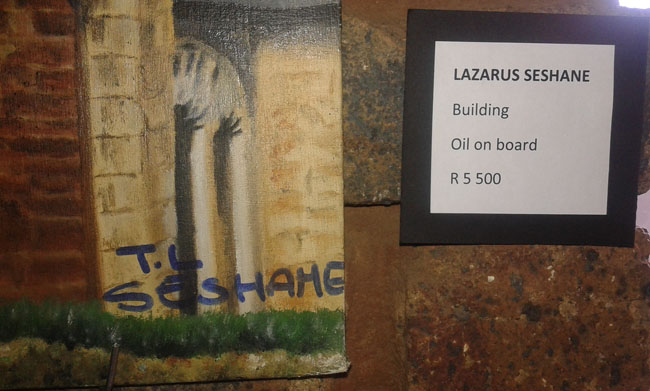 Moving Contemporary Art World Exhibition

,