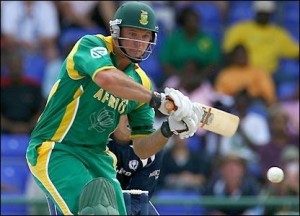 A batting captain in the game of cricket is tantamount to a defender captain in soccer and history is copious with such individuals in both sports. A captain's knock can inculcate a side to elevate their standards that notch higher and as it is often said with regard to the Proteas, It is highly unlikely that South Africa will lose when the captain has a gargantuan contribution. As is often done by the quintessential Australian captain Ricky Ponting who seems to be the wind beneath the wings of the rest of his team. A couple of years back the Proteas were playing the Aussies in the country and the home team were certainly serving the equipollent rivals their lunch whilst Punter was injured. The home team was cruising and were 2-0 up and the skipper came back to equiponderate and bulldoze his team to a respectable record away from home. He played some crucial innings and really pummeled the bowling attack, Eventually the one day series was decided by the 434 game which will forever be etched in a cricket fan's memory as the greatest one day game ever.
Graeme Smith has promulgated his resignation from leading the T20 side. He will captain the one day outfit up until the end of the World Cup to be staged next year. He will proceed with his captaincy for the tests until he retires. Citing this move as a way to prolong his career is something that has become perfunctory for aging players. The prospective exodus of Smith's tenure casts spotlight on the rest of the squad as to who would be a fit candidate to feel in Biff's shoes. It also gets tongues wagging as to how long Smith will go on and whether Johan Botha will be captain post 2011 World Cup for the one day outfit as well
The last bowling captain South Africa had was Shaun Pollock whose run was not as bad as people say but his cardinal sin was being the captain of a team that exited the 2003 World Cup at home in the first round. Polly was heavily lambasted for that and is still touted as the worst South African captain, Bowler captain Johan Botha has in his hands the task of leading the Proteas in two matches against Zimbabwe in October a task that will certainly be undemanding then the job will be more challenging when they play more stern opposition in the form of the ever vicissitudinous and stochastic Pakistan who could pull out a good or bad performance depending on the day.
Botha has some history in his favour and he has faired quite well as he cut his teeth when he stood in for an injured Smith in Australia last year. Touted as arrogant Botha could have the chutzpah that sometimes makes great captains especially embodied by the men from down under. It seems his bowling action woes are behind him and he has a T20 team that is not steady or settled that has potential, Things should get better for Botha as he has a side that has experienced campaigners . He has on his shoulders the task of trying to remove the tag of the South Africans being labeled as chokers that they have been imbued in since 99'. The side has also failed to win any of the T20 tournaments since the inception of the tournament and to make matters worse they haven't won any of the ICC tournaments in recent times, Their last taste of that trophy was when the tournament was held in Bangladesh over a decade ago.
It is not much speculation that Graeme Smith wants to go out with a bang and he too still has an axe to grind with the Aussies who posses peerless pedigree when it comes to the Holy Grail of cricket. In fact if Smith meets them next year he would have to accomplish a milestone that has not been accomplished since Pakistan beat them in the group stages of the 99' tournament. Australia has had an amazing run since then winning the next two World Cups without dropping a game. South Africa have had a somewhat mediocre year losing  a one day series in India and several routine wins in the Caribbean, they should be able to circumvent the Zimbabweans but must be wary of Pakistan who seem topsy turvy at the moment in their test series against England Smith took the side when morale was down and he has brought some exciting one day moments most memorably the 434 win in which he was part protagonist of. Botha will have to dig deeper than the likes of Courtney Walsh, Waqar Younis, Wasim Akram and Bob Willis who are bowling captains regarded as rubbish in world cricket. A good captain is not always guaranteed of just good players it requires impeccable equanimity that characterises captains such as Steve'The Iceman" Waughs, Ricky Pontings, Sir Viv Richards, Imran Kahns and the Sunil Gavaskars of this world.