Imagine Steven Gerrard being asked what it would take for him and his teammates to win a Premiership and he nonchalantly answered that a move to Manchester United would suffice that would be quite comical to some but to some Mersyside faithfuls it would be the most treacherous cardinal sin. Well Nico Rosberg once asked what it would take for him to win a race he said a Red Bull would suffice but he accentuated that not the energy drink but the car. He should have been more coy about the obvious but it seems Red Bull is just so peerless these days as they are head and shoulders above everyone else. Baby Schumacher seems to be leaving everyone in his tracks including the eponym himself whose return to the sport hasn't bore anything worth writing home about yet. Red Bull's Sebastian Vettel is 80 points ahead of the next best man & for a while or rather only a week it seemed tables could turn when 2009 champion Jenson Button won but this was all nullified in the next race when Vettel once again won.If Vettel continues his dorminance of the F1 this year then we will not experience anything of a photo finish such as last year when Vettel,Mark Webber and Fernando Alonso stood a chance to win it in the final race but the german came out trumps.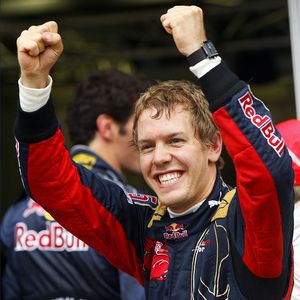 Sticking to laurels under-appreciated sine qua non Jacques Kallis managed to show once again just how invaluable he is to the Proteas by scooping up a couple of awards including Cricketer Of The Year. King Kallis had a very fruitful season as usual showing just why he is at the top there with the likes of Sachin Tendulkar, Mahela Jaywardene and Ricky "Punter" Ponting in the run scoring department while still able to hold his own in the bowling department it is no wonder the comparisons to Sir Gary Sobers have plumetted and he is extolled as the best all-rounder of all time. It is quite ironic that he struggled in Tests earlier in his career and he flourished more on the one-day side. Batting with the chunky Brian McMillan on 96 at one of the most prestigious cricket grounds the Melbourne Cricket Ground Jacques strokes a ball towards the third man area and they run four runs and he obtains his maiden test century and it seems he hasn't looked back ever since. Others to scoop awards on the night were Lonwabo Tsotsobe, Imraan Tahir, Hashim Ahmla and Zander De Bruyn.
Cricketing great David Gower once scored a double hundred and got dropped for the following match. It seems pretty atrocious that men should be rendered redundant after putting up herculean efforts to obtain quite sizeable achievements while trying to cement their places.  Lightning strikes twice at Orlando Pirates though who seem to send them packing after they win the Premier League as Ruud Krol suffered the same fate as Gordon Igesund at the hands of the Bucaneers. Lets see how quickly Pirates' fans want the man with the peach lucky shirt back.David Gower eventually came back into the England set up and things will get pear-shaped for Happy People and in less than 5 years we will see him back there as was Paul Dolzar at Chiefs, Ted Dimitru at Downs & Victor Bondarenko at Pirates but as singer Sade says its never as good as the first time.
Ian Gorowa who did well as care-taker coach at Downs has made way for Dutch Legend Johan Neeskens who seems pretty determined to help the Brazillians turn the tide has talked of grassroot intervention  lets see how things workout,While retired Foppe De Haan of Ajax has made way for development coach Maarten Stekelenburg.While 33 year old Mourinho protege  Villas Boas has replaced Carlo Ancelotti as Manager at Chelsea. As the Carling Black Label Cup edges closer nostalgia beckons as we all know this is the tournament that usurps the Charity Cup which we have come to love over the years. It still doesn't make sense why the Charity Cup has been canned. Fans have cried foul and we will see if the complaints will manifest in a lack of support for the tournament but one things for sure though the Charity Cup is now just a pipe dream.
Edging closer and closer too is the Rugby World Cup which starts in September. Super Rugby will come to an end soon and Crusaders, Reds or Stormers should win depending on where the finals are played. The Currie Cup too will start and Province after having lost out in 2 consecutive finals better have something to show for the Newlands faithful otherwise they maybe on the receiving end of the boos from their notorious fans. The last time Province won the Currie Cup they still had the likes of Pieter Rossouw, Robbie Fleck, Braam Van Straaten etc remember those guys well that's how long it has been in fact it was a decade ago they certainly could do with lucky peach shirts and maybe they could do with the services of a Ruud Krol.