As we welcome the new year the cliché limerick touting of the year is imminent and so 2011 has been called twenty heaven by the 'clairvoyant' who forecast life changing experiences which will eventually be unfounded. Then the people only realize then that much hasn't changed except the year. New years resolutions run rampant even Bolton Wanderers probably think they can circumvent the likes of Chelsea but given the current lack of form of the Blues are experiencing  it is something possible. My new years resolution is just to stay alive no teleporting aspirations as much as that would be quite an invaluable trait considering the amount of sport this year has in store for the fanatic.
I too though am about to promulgate my hopes or at least my predictions for this year. My sporting crystal ball shows a very fruitful year for some teams and new achievers in certain sporting codes. Will they come to pass or will the insobriety and fairytale –seeking  of the new  year honeymoon be my downfall as well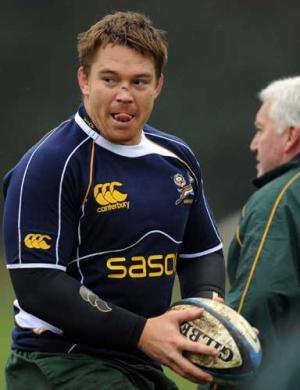 In February the Cricket World Cup commences and should be quite interesting, In fact I reckon most cricket fans would concur that the Aussies' peerless run in the World Cup will come to a crashing halt and they can't possibly retain it. For the first time since losing to Pakistan in 99 Australia are going to lose a World Cup game eleven years after Edgbaston when it should have happened undoubtedly the most painful day for a South African cricket fan.
A team that will be worth watching this World Cup will be Bangladesh who have shown a lot of improvement during these recent years. Ultimately though a certain team will cut its teeth in World Cup winning  to fully experience twenty heaven. Graeme Smith and his men will emulate Spain's soccer World Cup glory. The bridesmaids and choking labels better come to an end cause after winning a Test Series and One Day Series against India  they could catch a rude awakening if they rest on their laurels. Teams are always willing to go that extra mile during the World Cup especially dark horses New Zealand.
However the Proteas' fellow county men the Sprinboks will not experience the same fate, They won't win the William Webb Ellis Cup. Smit's men better get their act together soon in fact if they are to even reach Semi-Finals and Peter De Villiers will probably lose his job after the World Cup. Richie McCaw and the mighty All Blacks who are always firm favourites but have failed to capitalise since 1987 should be worthy this time around. They have home advantage, this buttressed by superb form that has seen all their opponents carry coals to Newcastle in their endeavours in 2010 to show the same class. The Super 15 should also be an indication of which Southern Hemisphere teams and players should be kept an eye on. If the Crusaders or any New Zealand team are the winners of the tournament it will fan the flame of the All Blacks going into the World Cup.
Sundowns should be able to get the PSL after a three year drought but a team that hasn't won the Nedbank Challenge should feel some twenty heaven. Top Goalscorer, Player of the Year and Players' Player of the Year will obviously go to the impeccable Knowledge Musona.
One outcome I won't predict is the winner of the Barclays Premiership. It would be quite something if it ever went to someone either than Man U, Chelsea and Arsenal as it hasn't done in over a decade in 95 when Blackburn won it. Man City and Tottenham who are best contenders for that keep on dropping crucial points in games that they shouldn't leaving this fete a pipe dream that I am afraid may not  be fulfilled yet again.