Born:
Contact: 
+27792801585
+27741264919
emails:
sukwini731001@webmail.co.za
About my work:
I love the process and the journey I take when I produce each painting,each day I engage in the process.The unexpected results that comes thereafter as the end result.
I use colour as a language,scratching and painting on the scratched surface to get textured surfaces.Juxtapose objects and use objects as a representation or metaphoric.
Chairs
Bread pulls
Boxes
Road signs
Water marking and
Paint stairs.
I love playing around with objects and infuse numbers as a language or sentence,from time to time I would use the last four digits from a ID book numbers.
However,i have had interest and painted or dealt with the social issues such as;
Children's rights
Human settlement
Give props to women's strength and extra mile women take.
Fascinated or study portraits.
Abstract came as a result of fire that burned APS into ashes and lost all the prints I produced,after a while I started expiremental pieces,in the process i would use found objects as part of the prints process.
After losing more than 100+ prints due to the fire that left walls,abstract was an destruction in the process of trying to find something completely outside the arts.
At the time I was willing to get a job,forget about art.For some reason I always find myself going back to the studio and play around with inks and use anything I find interesting.
Unconsciously I was producing and continuing were I left off,playing around was was just like passing time,all the artworks I produced I never signed them and keep them in together in a portfolio.
I started producing expiremental pieces,using whatever interest me at the time,orange bags and old zinc were one of the measure materials I used as part of experiment.
As time go by I develop interest in number.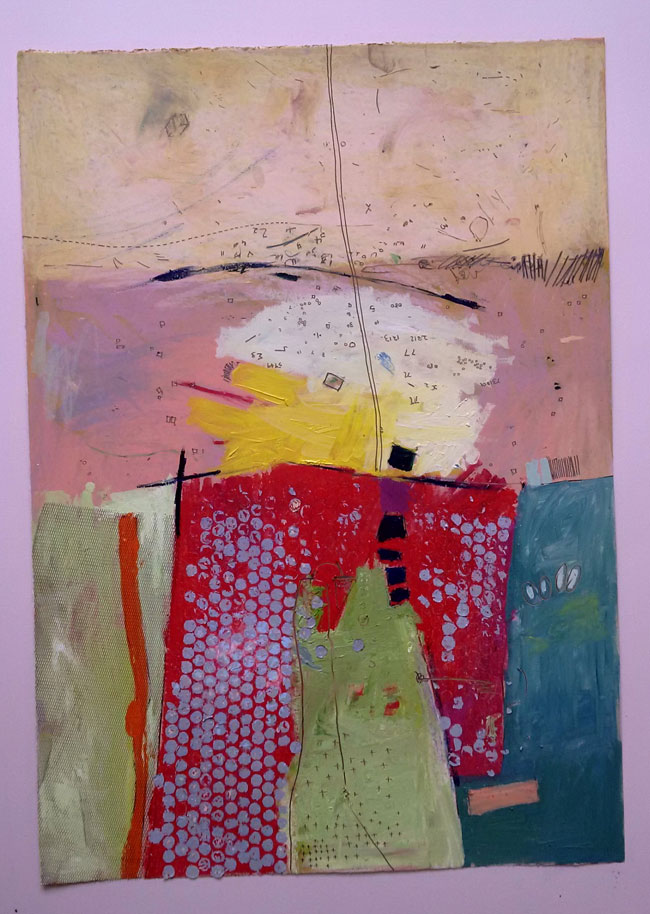 However,i have never done any mathematics as main focus,i only did mathematics as part of subject done by every Primary and High school learners.
I started experimenting with calculations on my artworks,using square objects and infusing chairs,doors and Pyramids of Geyser,Egypt.
Creating illusionary spaces,stairs between legs in some of chairs,painting opened roof.Playing around with reflections of light.
I'm in the process of mastering illusion and fuse calculations in every art work.
Moving away from producing paintings that will bland with colour scheme or furniture and curtons.I'm moving towards producing content based works,focusing and get to cracking the code.
As to how numbers feet into shapes,forms and spaces in between.
What we utilise and occupy,exploring the architectural design.
Looking at how the tower of babel was designed,at the time it was designed and built,the technology we have is way superior in comparison to those builders and today's builders.
The gab is extremely huge yet they built a very interesting architectural structure.
EDUCATIONAL BACKGROUND:
95-96:              Wits University,under supervision of Pro: Karl Nel
93-95:              Metric with VACA under supervision of Wessel Van Huisten and Allen Amerla Ravive.Germiston.
QUALIFICATIONS:
2006:              Advanced Diploma in fine arts with Wits University.
1995:              Metric Certificate with VACA.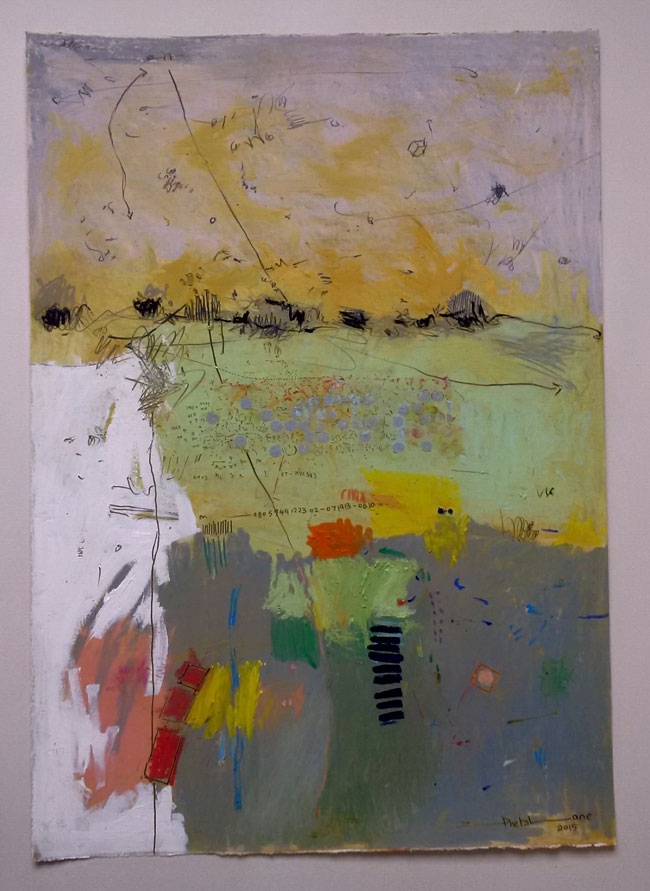 WORK EXPIRIENCE:
09-12:            Curated exhibitions with ARTAZI for IDC Sandton.
2011:             Johannesburg Art Fringe,part of Art Fair,Braamfontein.
05-06:           Worked as assistant Printmaking lecture for 1st & 2nd year students,Wits Art School.
96-98:           Worked as a Sublimation Printer for PANDA sportswear,Rosettenville.
COLLECTIONS:
2014:              Craig Carty.
'13-14:            Works collected via Candice Berman fine art Gallery.
'13-14:            Works collected via Lizamore & Associate,Rosebank.
'12-14:            Clive Sergay,Alive Art.
'13-14:            Works collected via Dawid Choice Gallery,Sundown Estate.
2013:              Dr Conrad Smith,SNI four ways,Johannesburg.
2013:              Artafrique,Sandton.
06-11:            Works collected via Gallery sd.com,Mbabane Swaziland.
2011:             Rand Merchant Bank collected paintings via Lizamore & Associate.
2010:             Boston print exchange box,collected by JAG.
2008:             Kimba Iron Ore,collected via Warren Redman Fine Art.
Vodacom SA
Development Bank Of South Africa.
Gallery on the square "gallery2"
The late Dumisi Mabaso-artist.
William Humphrey Gallery,Kimberly.
Entity Architects.
2007:            ARTBANK,Johannesburg Newtown.
Art Native Gallery.
Belldeuweh Hall,Law firm.
2001:           Department of Arts and Culture,Johannesburg.
2000:           SAGE life Insurance,Johannesburg.
Rodgers University,U.S.A
Boston Public Library,Boston.
1999:           ABSA bank,Johannesburg.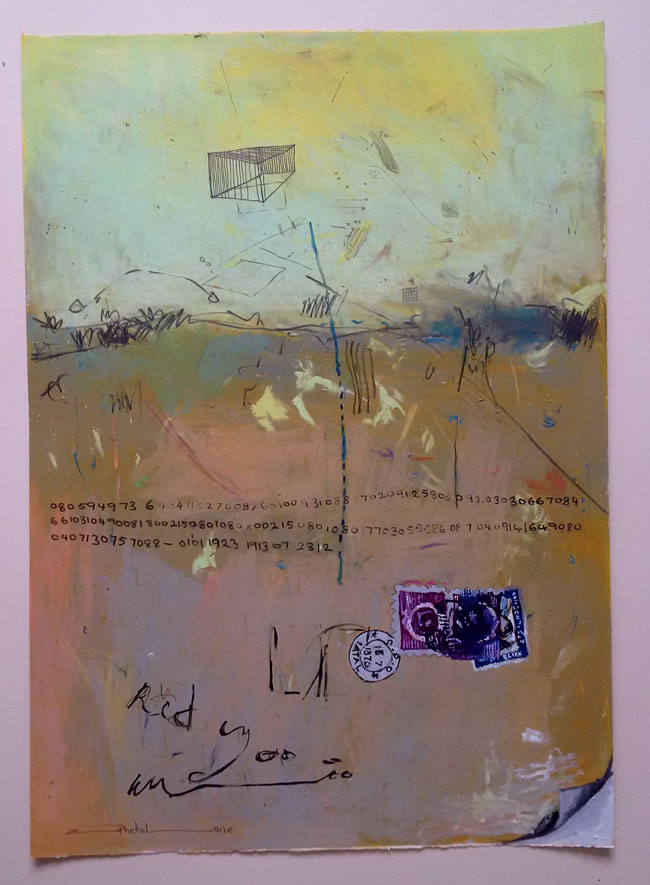 COMMISIONS:
2012:          ANC 100 year Centenary,commissioned via Alive Art.
2011:          Smyth Graphics,Whineburg,Johannesburg.
2008:          Cross Colours an advertising agency,collecting artworks for NANDOS stores.
Gallery on the Square,Sandton
2007:           Door Panel,gallery sd.com,Mbabane Swaziland.
2006:           Commissioned by Trinity Session,Mono prints for Micheal Angelo and Raphael Hotel in Sandton.
2001:            Designed Ethnic elements for a Craft Book,commissioned by National Craft Council of South Africa.
PUBLICATIONS:
2014:             art throb contemporary art in South Africa. "Indigenous Calculus"
2014:            Walkabout South African Art. "A blog about contemporary South African art,round about"
2014:            City Buzz- city reporter 5 June 2014:11h30
2014:            VISI / Articles / June 2014 Diary.
2012:            winemag.co.za: ANC Centenary wine released.
February 21,2012.
2012:            30/30 Catalogue,Ekurhuleni Group Exhibition.
2011:             Beeld, Joburg Art Fringe,Braamfontein.
2008:            DBSA Catalogue,sponsored by Department of Arts and Culture.
2007:            Elle Decoration,Global Inspiration.
03/09:           South African Art & Artists guide.
2001:            Proof in Print,Celebration of prints,a community of printmaking.Published by Boston Public Library.
'00-'99:         MTN Art Institution & Ericsson Catalogue with MTN Art Institution.
International Exhibition:
2003:           Fading Culture,emerging innovation,Exhibited alongside the SADEC artists.Washington D.C. U.S.A
2002:           Muscat Oman,Middle East.
2001:           Black Awareness,Canada.
Printmaking Exhibition,Canada.
Brandies University,U.S.A
Boston Public Library.
Wagging Gallery,Boston Public Library.
Manhattan Art Studio,NY U.S.A
Savuka Art Gallery,NY U.S.A
Sint Niklaas Cultureel,Sent Ram Germany.
Rodgers University,U.S.A
De Passage and Artist Proof Studio,Belgium.
Wittevveen Gallery,Antwerp Belgium.
SOLO EXHIBITIONS:
2007:              Gallery sd.com,Mbabane Swaziland.
2002:             Davy's Pub,Katlehong.
Sponsored by ABSOLUT Vodka,
Sowetan Sunday World & APS.
2001:             Artist Proof Gallery,Newtown.
GROUP EXHIBITIONS:
2015:              Cape Town Art fair,V&A waterfront.
2014:              Turbine Art Fair,Newtown.
2014:              Two man show, Indigenous Calculus. Lizamore & Associate with Samson Mnisi.
2014:              Inkunzemanxeba,touring exhibition.Durban and Johannesburg.Traveling Exhibition.
2014:              "Art-A Different Place,a Different time-Literally" a group exhibition.Dawid's Choice Gallery.
2013:              Kaleidoscope,Pretoria Gallery,Centurion.
2013:              Pulp Group Exhibition,exhibition of artworks done on paper. Dawid Choice Gallery.Sundown Estate.
2013:              Jan Celliers Art Exhibition.
2012:              Coming of age,21 years of Printmaking.JAG.
30/30 exhibition of 30 artists.Springs Gallery.
Decorex,Interior Design expo,Gallaga Estate Midrand.
Marslow Hotel,Sandton.
IDC Gallery,Sandton.
Black like us.
2011:             Camps Bay Gallery,Cape Town.
Joburg fringe,Braamfontein.
Gallery sd.com
2010:             Roodt inc,Sandhurst Sandton.
2009:             Dawid Choice Gallery,Sundown Estate.
Belldeuweh Law Firm,Houghton Sandton.
IDC Gallery,Sandton.
Black like Us 08,Fourways.
2007:            Gallery on the Square "Gallery2", Mandela Square.
07-06:           Black like Us,Manor Gallery,Fourways.
2006:            Student Exhibition,Final Year.Wits University.
2005:           World AIDS Day,Museum Africa,Newtown.
Launch of Unity Gallery & Design,Braamfontein.
2003:            Genco Gallery,RAU Johannesburg.
2002:            Museum of Modern Art,Fort West Village.
2001:            Potchefstroom University,Kimberly
Painting workshop,June16 Art Exhibition,JAG.
Race conference,World Conference.Durban.
DDSCT Education,P.E. Eastern Cape.
ABSA Artelier Art Competition,ABSA Gallery.
2000:                 Mural Prints,Urban Futures,Newtown.
1995:                 VACA Student Exhibition,Germiston.
1988:                 Masincedane Art Project,Katlehong Art Centre.
Reference:
Unity Gallery
Robyn Fields:
Tin Rage Production
Wessel Van Huisten:
Wits University
Pro: Karl Nel
Deputy Director: Department of Arts & Culture.
Mthunzi Ndimande
Zolile Phetshane - Visual Artist

,