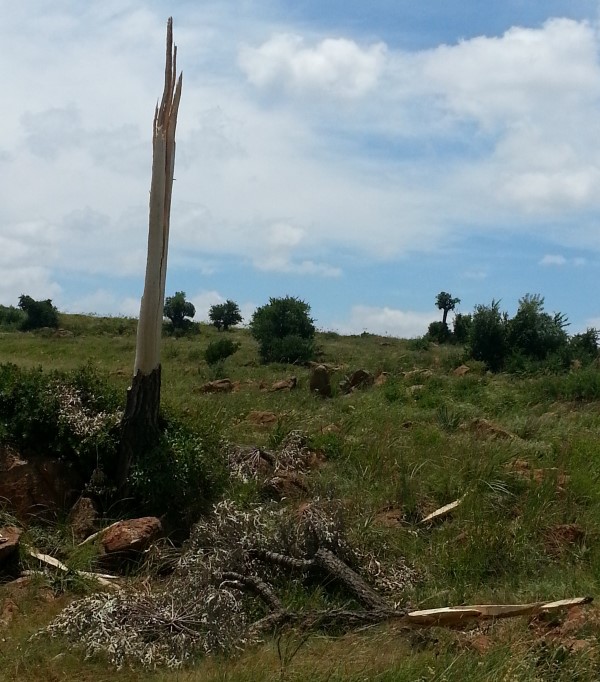 Once in a while you come across a peculiar and pleasant surprise. I recently had such an experience. At first I was incredulous that I had been driving past (without knowing) the biggest nature reserve/park in the whole of the Greater Johannesburg area. As a resident of the South, I was embarrassed that I had not known about this haven.
Covering 680 hectares of land, the Klipriver Nature Reserve is, by a considerable margin, the largest reserve in the Johannesburg Metropolis. It has been in existence for over 30 years.
This well-preserved natural habitat is home to Mountain Reedbuck, Black Wildebeest, Duiker, Springbok, Zebra, Mongoose, Porcupines, Rock Rabbits and many more varieties of wildlife. There is also a wide variety of indigenous flora.
In the middle of this delightful park, surrounded by the Klipriversberg hills, and with no sight of anything that would remind you of civilisation, you would be hardput to imagine that you are only 11km from Johannesburg City Centre.
Running through the Reserve from North to South is a lovely perennial stream, which provides water for much of the wildlife.
The Reserve is laid out with a number of colour-coded hiking trails, taking you to the most interesting places in the park, including the best views.
Within the Reserve are the remains of an indigenous settlement, thought to be as old as 700 years. There is a small grave site dating back more than 100 years.
The Northern entrance is at the cul de sac of Frandaph Drive, Mondeor. This is the site where in 1898 excavations and construction was begun, to build the Vierfontein Dam, which was to supply Johannesburg with water. The work ceased with the start of the Anglo Boer War in 1899, and was never resumed. The remains of this work can be seen. After the war it was decided to build the Barrage on the Vaal River instead. The Southern entrance is in Peggy Vera Road, Kibler Park.
In the South of the reserve is the ruins of an old farmstead. A large part of the Reserve formed part of the farm Rietvlei which belonged to Voortrekker Sarel Marais, son of the Boer leader, GS Marais. Sarel trekked with Piet Retief, but stayed on in the Transvaal when Piet Retief moved on down to Natal. Sarel and his wife Hermien farmed here from the late 1840s until Sarel's death at the age of 79 in 1893. Sarel and Hermien had 13 children, who stayed on in the area.
So whether you are going jogging, out with family or friends, just looking for serenity and peace, interested in the history of the area, or a keen bird or game watcher, Kliprivier Nature Reserve is a tranquil and interesting place right on your doorstep.